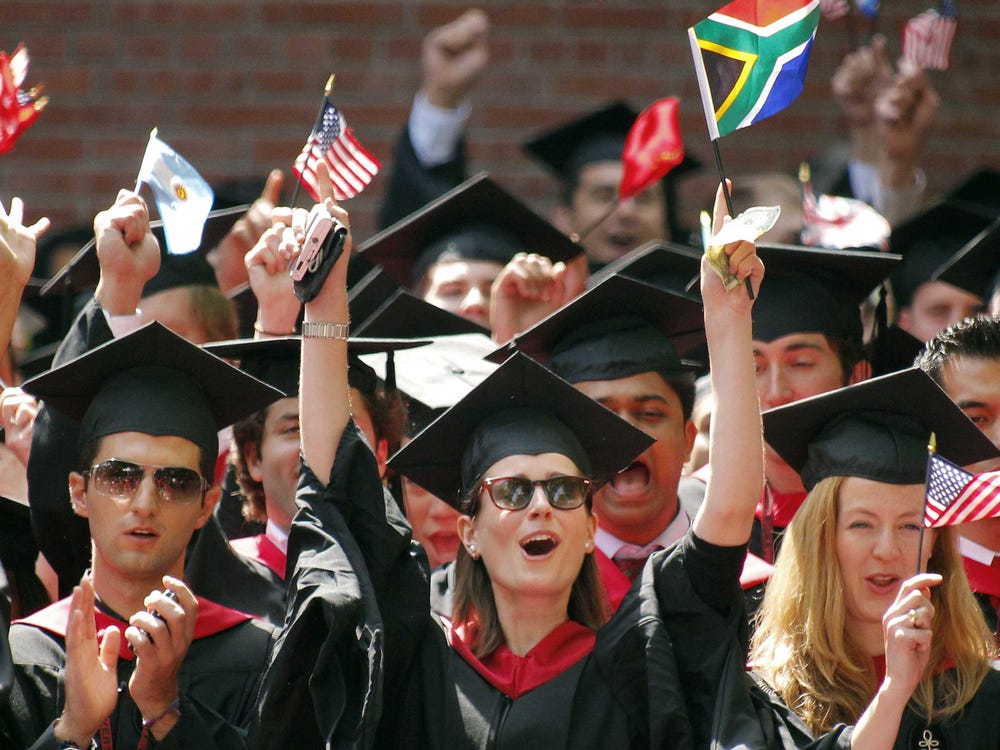 Ranking of the most profitable MBAs
Which Master of Business Administration (MBA) to choose to expect the best return on investment? If the American universities are the most profitable, the French establishments also guarantee a good return on investment. This is revealed by the ranking produced by the salary benchmark site Emolument.com .
To achieve this ranking, the platform collected salary data (average remuneration and bonuses) of 1,020 MBA holders, graduates in 2011, 2012 and 2013. In order to calculate the profitability of their diploma, Emolument cross-referenced the amount of their compensation with the cost of their MBA. Main lesson in the ranking: the most prestigious MBAs are therefore not the most profitable courses since their tuition fees are often very high while the salaries are relatively homogeneous from one school to another.
Prestigious Harvard University occupies only 14th place
The United States has no less than ten universities in the Top 25, including eight in the Top 10. At the top of the ranking, the American business school Chicago Booth, whose tuition fees for an MBA are relatively low, namely 59,000 euros while the average salary of graduates is 193,500 euros per year.
Harvard University, yet in second place in the highly regarded 2016 MBA ranking of the British daily Financial Times (FT), only reached 14th place in the Top 25. Indeed, its tuition fees are particularly high: nearly 112,000 euros against an average remuneration of its graduates of 164,000 euros per year. British universities also guarantee good profitability with six establishments ranked in the Top 25. Warwick Business School is in second place. Its MBA costs around 40,500 euros and allows its graduates to earn an average salary of 100,000 euros per year.
Click here to enlarge the infographicThe most prestigious MBAs are therefore not the most profitable courses. © Emolument.com
Sponsored by emlyonThe Global BBA prepares you in 4 years for business and management professions: internships, exchanges, double degrees abroad, but also unique pedagogy and rich student life await you on our campuses!
Two French universities in the Top 10
France is well represented, with four universities ranked in the Top 25, including two in the Top 10: the prestigious Insead and HEC Paris. Yet leader in the FT ranking, Insead only arrives in ninth place in the ranking of the most profitable MBAs. Indeed, the school's tuition fees are relatively high: around 73,000 euros. The HEC Paris business school, also relatively well ranked in 15th place (out of 100) in the FT ranking, only arrives in tenth position for the most profitable MBAs, because of its course in two years and therefore more. expensive. In 16th place in the ranking, EDHEC has tuition fees of 40,800 euros and an average salary of 59,000 euros per year. ESSEC, for its part, occupies 18th place,