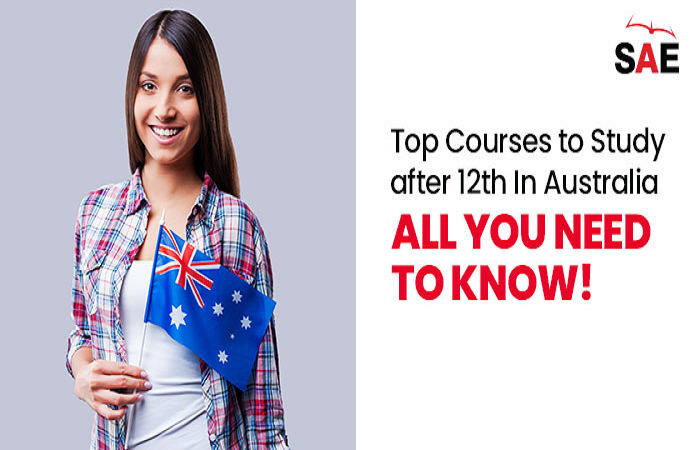 Best Courses In Australia To Study After 12th – All You Need To Know!
Looking for the best courses in Australia after 12th grade is way too stressful. Your friends put a lot of pressure on you, and your parents expect you to live up to their high expectations. If you want to study abroad, the "land of kangaroos" might be the best place for you. According to a website's analysis of 2019 statistics, Australia has seven universities ranked among the top 100 in the world. The country has a high level of educational success.
Out of the 100 best cities in the world, Melbourne, Sydney, Brisbane, Canberra, Adelaide, Perth, and the Gold Coast has been ranked as the 7 best student cities. Previous research from 2016 shows that by 2019, nearly 90% of graduate students will have full-time jobs. Also, Australia is an excellent place for international students to find work after they graduate, and there is a pretty chance that they could live and work there permanently. In Australia, classes are both theoretical and practical.
What Are The Best Undergraduate Courses In Australia?
After you finish your 12th class, top universities in Australia offer a wide range of courses. Australia has been ranked as having some of the best international students, along with the UK and the US. This is true for both bachelor's degrees and vocational and diploma courses.
For their first year of college, students can choose from nearly 100 courses. After 12th standard, the best courses to take are:
Bachelor of Commerce

Bachelor of Arts

Bachelor of Business

Bachelor of Science

Bachelor of Psychology

Bachelor of Information Technology

Bachelor of Engineering

Bachelor of Medicine

Bachelor of Environmental Science

Bachelor of Architecture

Bachelor of Agriculture

Bachelor of Nursing

Bachelor of Science (Computer Science)

Bachelor of Music

Bachelor of Applied Sciences
Certificate/Diploma Courses And Vocational Courses In Australia
Certificate IV in Applied Design

Diploma of Arts (Graphic Arts, Applied Photography, Production Design, Video Editing, etc.)

Diploma in Building Design and Drafting

Diploma of Arts (Furniture Design)

Advanced Diploma in Engineering Technology

Advanced Diploma in Hospitality Management

Advanced Diploma Accounting

Advanced Diploma of Business

Diploma of Business – Office Administration

Diploma in Hospitality Management

Certificate II in Information Technology

Diploma of Information Technology

Diploma of Multimedia   

Diploma of Tourism
There are several courses and opportunities available for individuals who wish to study in Australia after 12th. Our experts can recommend the best universities and courses for your bright future.
For detailed information, contact our Abroad Education Consultants by ringing us at 8595338595 or mail us at [email protected].