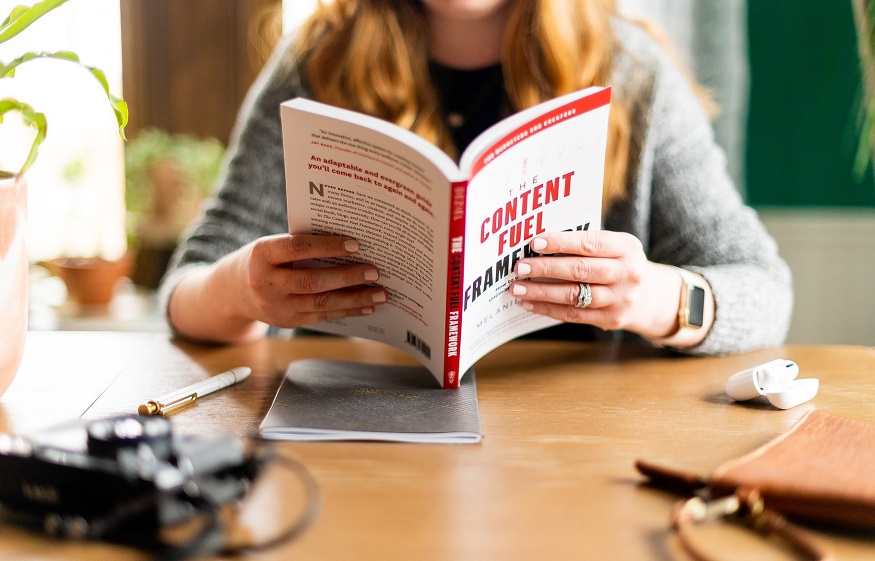 7 reasons to learn English: all the advantages!
Did you know that with more than 360 million native speakers , English is the third most spoken language in the world? Not to mention that it is also the most influential language due to its international use. English is indeed learned by a large number of people as a second or third language, thus making it possible to communicate with people all over the world. Even if you haven't learned it from childhood , it's never too late!
Learn English to travel around the world
Thus, fluency in English is an essential tool for traveling ! If you do not master the local language, you will indeed have a good chance of being able to make yourself understood. Whether it is to communicate with locals and other travelers, to make you understood in daily life or even to deal with the unexpected, English will come in handy in many situations. This will make your stay more pleasant and you will be able to fully enjoy your trip!
English for your career: a real plus!
Nowadays, English in the world of work is no longer even considered an asset: it is essential! Indeed, the business world is increasingly connected internationally, which means that more and more companies are using English to communicate – including in non-English speaking countries.
Thus, a level of professional English is essential for your CV . In particular, it will allow you to progress in your career towards positions of greater responsibility. Whether it's leading meetings, making phone calls or writing a business letter in English, there will be plenty of opportunities for your supervisors to use your English skills!
All in all, English is a must to advance in your career and access more opportunities ! So, what are you waiting for?
English to find work in France and abroad
Can't find a suitable job or wipe out rejection letters? How about taking this time to improve your English skills ? Professionals who know English are more likely to succeed, regardless of the field or industry.
Learning English will indeed allow you to create many new interactions and meet people from different backgrounds – something you would have thought unthinkable before! Whether through a language exchange or during a stay with English speakers, English will allow you to forge links while improving continuously.
You will also be able to communicate more easily with people around the world on social networks. Indeed, among the millions of comments, articles and videos posted every day, most are in English. With English, you will be able to exchange as well with an Icelandic as a Japanese or an Australian in the four corners of the world! And don't worry if it doesn't come naturally right away, the important thing is to get started. After all: practice makes perfect !
Learn English: watch movies and series in their original version
Tired of watching movies and series in French with dubbing that does not correspond to the movement of the lips? What could be better than improving your English to be able to watch your favorite series in their original version!
Where to start ?
There is no point in waiting to start bing-watchering in English, learn continuously from the start by starting by watching in original version with French subtitles, then in original version with English subtitles, and finally: short version! As mentioned earlier, learning a language does not happen overnight. The important thing is to become familiar with English by immersing yourself as much as possible in the language.
Where to start ?
So even if you don't understand everything from the start (which is highly possible if you are a beginner), there is no point in worrying. Don't dwell on the small details and focus on the bigger picture. A few words and intonations will be enough for you to be able to more or less understand the gist of the plot. The more you watch in original version, the more you will understand and assimilate vocabulary words and expressions. So start now!
What are the advantages ?
The more movies you watch in English, the more your ear will get used to different accents and expressions. Little by little, your understanding of English will improve without even realizing it ! You can then reuse the vocabulary heard during a trip or a conversion into English with a foreigner, for example.
Nothing to say, movies and series in original version, it's really the best! So, don't wait any longer and improve your English so you can finally revisit your favorite series and movies such as Notting Hill or Friends – you won't regret it!
Learn English during and for your studies
Are you currently a student? If you are looking to embark on university studies, English will be of great benefit to you throughout your academic journey . Whether at conferences or doing research, a good command of English will be essential. Also, more and more universities abroad but also in France offer Bachelors and Masters courses taught completely in English.
In addition, whether it is to apply for foreign or French universities or schools, English is an important element for your file . It will indeed be a major asset in setting you apart from other students and accessing the studies of your choice. A good command of English indicates to universities in particular your ability to adapt and learn as well as your intellectual curiosity.