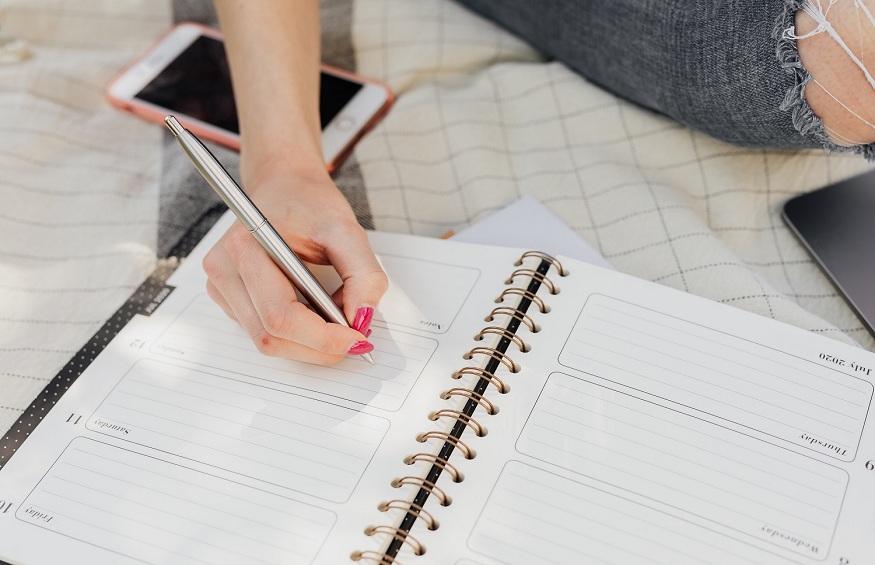 How to Write Assignment about Endangered Plant Species
Assignment writing is of core importance if you want to complete your degree in flying colours. A good assignment plays an important role in boosting and hindering your course grades. Whatever is the topic of your assignment, it needs proficiency. There are different forms of an assignments. It can be in the form of coursework, report, essay, term paper or dissertation. From essay to research, every type of assignment has its worth. From non-technical to technical, each category is important. Let's discuss how to write an assignment if your topic is endangered plant species. First of all, divide your work into three phases as follow,
Before you start
When you actually start
After you finish
Each phase has its own subparts. Here is detail by expert assignment writers about each phase of the assignment.
Before You Start
Research
Before you actually start writing an assignment, you are supposed to research on it. You have to see what is meant by endangered plant species. And how does it differ from other plant species? When you research, you will see that on a general scale, both threatened and endangered plant species are taken as the same. But in a detailed analysis, you will see that there is a slight difference in both. Also, you need to check from where you can get the best information about your topic.
Schedule Time
Have a look at your deadline of assignment and schedule time for each phase. You should spend major time on writing and researching about the topic.
When You Actually Start
Introduction
In the introduction, you have to define your topic and key issues that you are supposed to address. Here the key issue is the reason forplant's less production. And then, you have to share a plan to address the issue. Your introduction can be as given n below,
Some plant species that were in abundance have become scarce now. Just like these species, many more species are at risk of disappearance. All such species are termed as endangered plant species. There are different factors that become the cause of a plant's scarcity. It can be a natural disaster or human activity. Other than human activities and natural disasters, the natural process of any plant can be the reason behind its rare growth.
Explaining Body
Now you should start explaining how each aspect is affecting the production of plants. Take human activities first. For example, you can discuss how the overpopulation is becoming the cause of endangered plant species.
Increasing Rate Population
The increasing rate of population demands for more places to live. That is why deforestation is getting common. It causes loss of habitat and global warming. Deforestation causes the permanent removal of some plant species.
Structuring of Assignment
In assignment writing, you must be clear about the whole structure. All of your claims must base on ground realities. Also, there must be some support for your claims. As you proposed, that population is causing endangered plant species. Same as all other claims must be explained in a very clear way. All of your assignments would be useless without evidence. So be careful about it. You can use some facts and figures as evidence. Or it can be a famous saying as well as literature/scientific evidence on the same topic.
Organize Your Data
As the accuracy of data is important, its organization also matter a lot. The assignment is not all about collecting data and explaining it. But you have to present it in a good way. Even before reading the assignment, it should be attractive for the reader. For this, you can make headings as well as sub headings. Use the bold format of headings and subheadings. It is preferable not to go beyond 150 words in each paragraph. Also, each paragraph should have a link with the other. Like you may have different ideas for endangered plant species, address each idea in a different paragraph and link with each other.
Writing Guide for Assignment
While writing an assignment on endangered plant species, you should follow the writing guide and select evidence from top botany journals. Using authentic sources will increase the credibility of your research. Moreover, the use of correct terminology and concepts will make give it a professional look. Some students use synonymous to avoid plagiarism but in doing so they just ruin their assignment. You need to understand that it does not come under a good writing strategy. It is better to use simple language and style. Your purpose should be to make your assignment credible, critical and easy to understand.
Conclusion
Most peoplemake conclusions as most difficult. But it is not difficult in actual. You just have to see if you have achieved your proposed objective in your explaining body or not. If yes, then mention it. If you find something different, mention the reason of it and how it can be further explored in the future?
After You Finish
Take A Break And Proofread
Once you are done with your assignment, then take a break. If you have two or three days in the final submission, then take a break for a full day. Or, if you are running short, then go for a five to six-hour break. This break relaxes your mind. After the break, proofread the whole assignment. You have to identify if your objective matches your conclusion or not.
Grammar, Punctuation And Spelling Mistakes
Also, if there is any grammar or punctuation mistake is present or not. Spelling are the most common mistakes in assignments, and it causesa very bad impression on the reader. Your little spelling mistakes can distract the reader from the primary purpose, and reading your complete work becomes a frustration for the reader. You can use an online tool for spelling checking, or you can identify it while proofreading. You can use free online tools and resources for grammar and punctuation checking.
Citation
Citation is another most important thing. It helps you to show that your information is credible and backed with proper research. Do not forget to properly cite and generate a bibliography at the end.
All the steps mentioned above are very important to write a good and effective assignment. No matter what your subject and topic is, you can always come back to this article or save this article for future.